If You Have The Opportunity To Visit Phu Quoc, Don't Forget To Visit Ong Lang Beach Phu Quoc. A Beautiful Beach Like Paradise For You To Throw Sorrow Into The Sea And Bury The Sadness In White Sand. Ideal Place To Enjoy Some Bottles Of Cold Beer While Watching Sunset Fall On The Emerald Island.
Coming to Ong Lang beach Phu Quoc, you will see 6 distinct colours. As a living oil painting with the choosing colour clever of the artist. Including blue sky colour, blue sea colour, turquoise blue of the shallow water, white and colour, green moss of trees. Finally, the dark green of the mountain. The green colour seems to be the most beautiful colour in the world. The colour of hope, faith, stability and endless peace. All are available at Ong Lang Beach.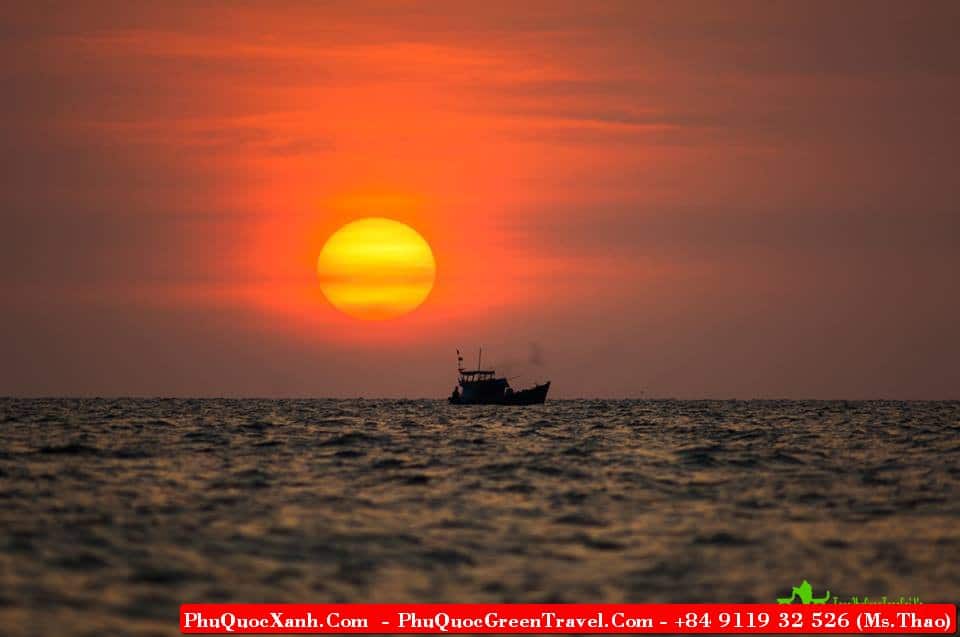 Leave The Tension Behind
Surrounded by coconut and oak trees, palm trees. Ong Lang beach Phu Quoc is covered by thick forest that makes this place a different world. Come here visitors able to leave the tension of modern life behind.
You will easily reach this beach if you go from Phu Quoc airport. That's ideal for people want to make weekend trips to Lang Ong beach depart from Saigon. Or a one-day trip from cities like Singapore, Bangkok.
There are so many things to do here. Visitors can go swimming, take a walk in the sand. Or sit on a hammock or sunbathing bench and read your favourite books. Or simply a friend with a bottle of cold beer to watch the sunset fall down. If you want you can drink two, three delicious cocktails.
The Well-Protected Beach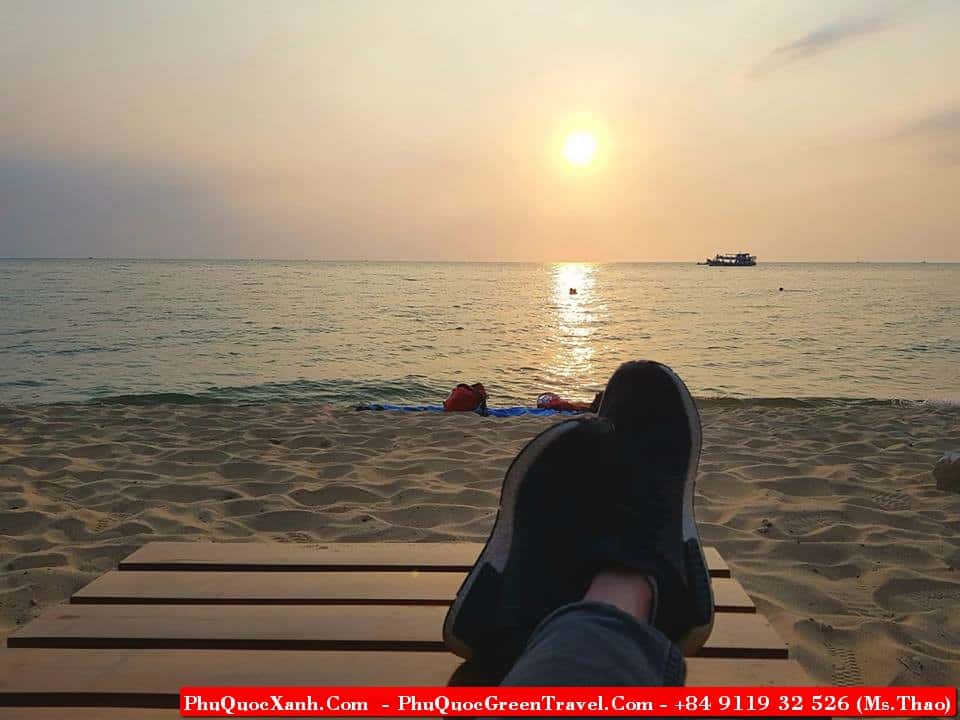 Activities at Ong Lang beach Phu Quoc include scuba diving and canoeing to offshore islands are developing strongly. Although there are many hotels and resorts, however, the beach still well protected. Many resorts are trying to protect the environment as best they can.
Interesting Features
Tourists can catch many interesting photos at Ong Lang beach Phu Quoc. Seafood sellers wear hats or towels on their heads to earn their living under the hot sun. Others offer you fruit.
Fishing boats floating on the shore, the Vietnamese flag fluttering in the wind. The hardworking workers built the new resort.
Sometimes along the coast, you can meet a local Phu Quoc dog. Or you will be flushed by migrating fish. It is the natural meeting style at Ong Lang beach.
Book Phu Quoc one-day tour with Phu Quoc Greens Tour today. You will definitely have a memorable experience in life. You can find them here on the Phu Quoc 1 day tour page.
Drinking Cold Beer And Watching Sunset in Ong Lang Beach Phu Quoc
Update to:
May 11th, 2018
by .
Social Share