Coming to Phu Quoc, it would be a great loss for you if you miss out the four most beautiful beaches on this island. The beaches in Phu Quoc are the reason why this destination is such a top choice for honeymoon tours.
When to visit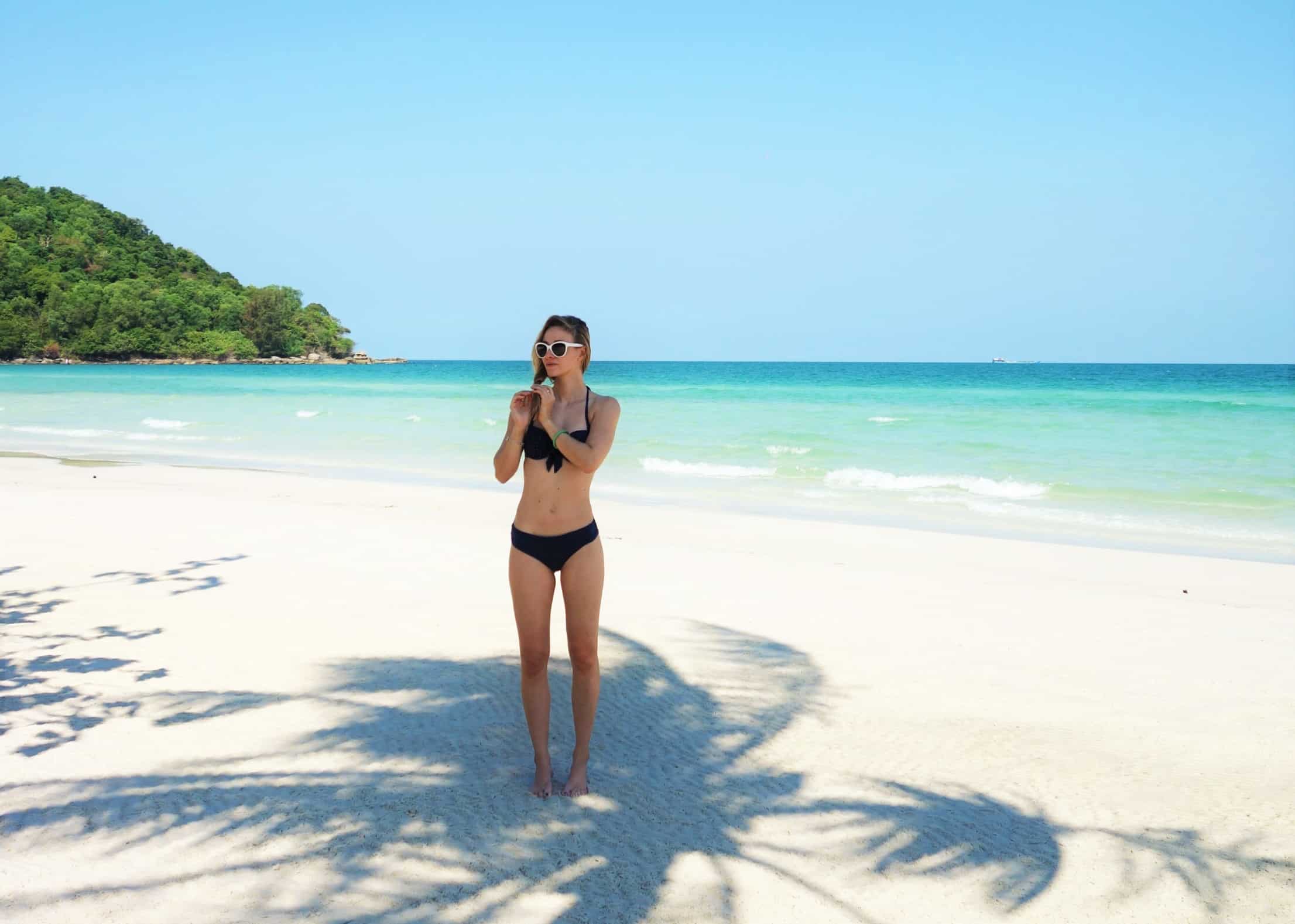 The climate is a typical tropical monsoon with 3 tourist seasons: high, shoulder and low seasons. The high season is during the period between November and March with average maximum temperature is around 31 C. The skies are sunny in this season, less clouds, low humidity. Shoulder season is from April to June, and late October. The temperature is a bit higher than high season with humidity is 80% or 85%. Low season is from July to September which is dominated by the monsoons. Or by other way to divide, Phu Quoc has two climate seasons: wet and dry. The wet season is from June to October; dry season is from November to April.
You can visit the island all year round but it's recommended to avoid the wet season from June to October if you don't want to be annoyed by the steady rains.
Long beach – pristine and wild
This beach stretches up to 15km long on the island's west side. Long Beach is known for its pristine beauties and natural smooth yellow sandbanks. The sea water here is especially clean because boats don't often sail to this side of the island. Activities for visitors include swimming, diving or fishing. Located 800m away from the beach is Doi Moi island with remote and primitive beauties.
Sao beach – romantic and calm
Sao beach is a perfect place for couples and family with its peaceful atmosphere and romantic landscape. Watching sunset and sundown in Star beach is a memorable experience to anyone who has come to Phu Quoc. From Duong Dong town, follow Nguyen Van Cu street to the south. Khem and Sao beaches are lying side by side on your right. If you want to visit Sao Beach on a group tour you can check out our Sight seeing tour to the South or Snorkeling tour to the South.
Khem beach – sands as white as ice cream
Just like its name – Khem or Kem means "ice cream". The reason for this name is because the beach's sandbank is so white just like ice cream. Khem beach is in the south of the island belonging to An Thoi commune, 25km away from Duong Dong commune center. The beach has a bow shape and lies very quietly between 2 green mountains. The fishing villagers are all very friendly and helpful. And you can find many delicious and fresh dishes of seafood here.
Ganh Dau beach 
Ganh Dau beach is located in the northwest of the island, 1,3km from the historic waters and 2,5km from Nang Ngoai island of Cambodia Kingdom. This site is quite new to travelers. The beach is quite far from Duong Dong commune center, you have to travel about 20km to the north, passing a part of Phu Quoc National Park. The beach is 0.5km long with blue and clean water, white sandy banks surrounded by black big rocks – just perfect for some quality photo time. From Ganh Dau you can see Kaoh Ses (Nang Ngoai) island, and Ta Lon mountain in Cambodia soils. When you come to Ganh Dau, you can't miss the fresh, healthy and delicious seafood of Gulf of Thailand's sea. Seafood here is sold at surprising cheap prices so you can buy one or two kilos of dried fishes or squids as gifts.
Phu Quoc Beaches – Perfect choice for couples
Update to:
November 2nd, 2018
by .
Social Share