Even to the majority of Vietnamese population, the name Bun Ken is still unfamiliar which can explain why you can't easily find where to eat this dish even if you want to. Bun Ken originally is a dish from South Vietnam, can be seen a lot at Ha Tien, Chau Doc, and other areas of Kien Giang. The dish has always been praised as one unique treat of the southern cuisine, including Phu Quoc.
What make Bun Ken is different to the other Buns?
Bun Ken in Phu Quoc has some similarities to Bun dishes on the mainland. First it's the broth which must be made by coconut juice, spiced with citronella and five other flavors to create a kind of broth that has a savory yellowish color, together with a light aroma and fatty, sweet taste.  Second thing is the vermicelli that served with the broth which must be thin. It makes it easier to eat with the herbs like bean sprouts, cucumber…. The different thing lies with the toppings – if on mainland, Bun Ken is topped with snakehead fish, Bun Ken in Phu Quoc is served with Ngan fish (Atule mate) or Nhau fish, both are rare species of fish which are hardly found elsewhere in Vietnam except Phu Quoc.
The fish meat used in a bowl of Bun Ken in Phu Quoc must be grounded into thick pemmican. By grinding the fish meats are mixed thoroughly when stir frying with the spices – citronella, chili and garlic… until the fish meat become crunchy. Then add coconut juice, fish stock, salt, pepper and leave the mixture until thickened.
A bowl of Bun Ken is made of many colors – white of vermicelli and bean sprouts, green of herbs, orange of ground papaya, golden of the broth and the fish meat. With all of that, the taste perfected with the sweetness from coconut juice, fatness from grounded fish, spiciness from chili, freshness from all the herbs….
Where to eat Bun Ken in Phu Quoc?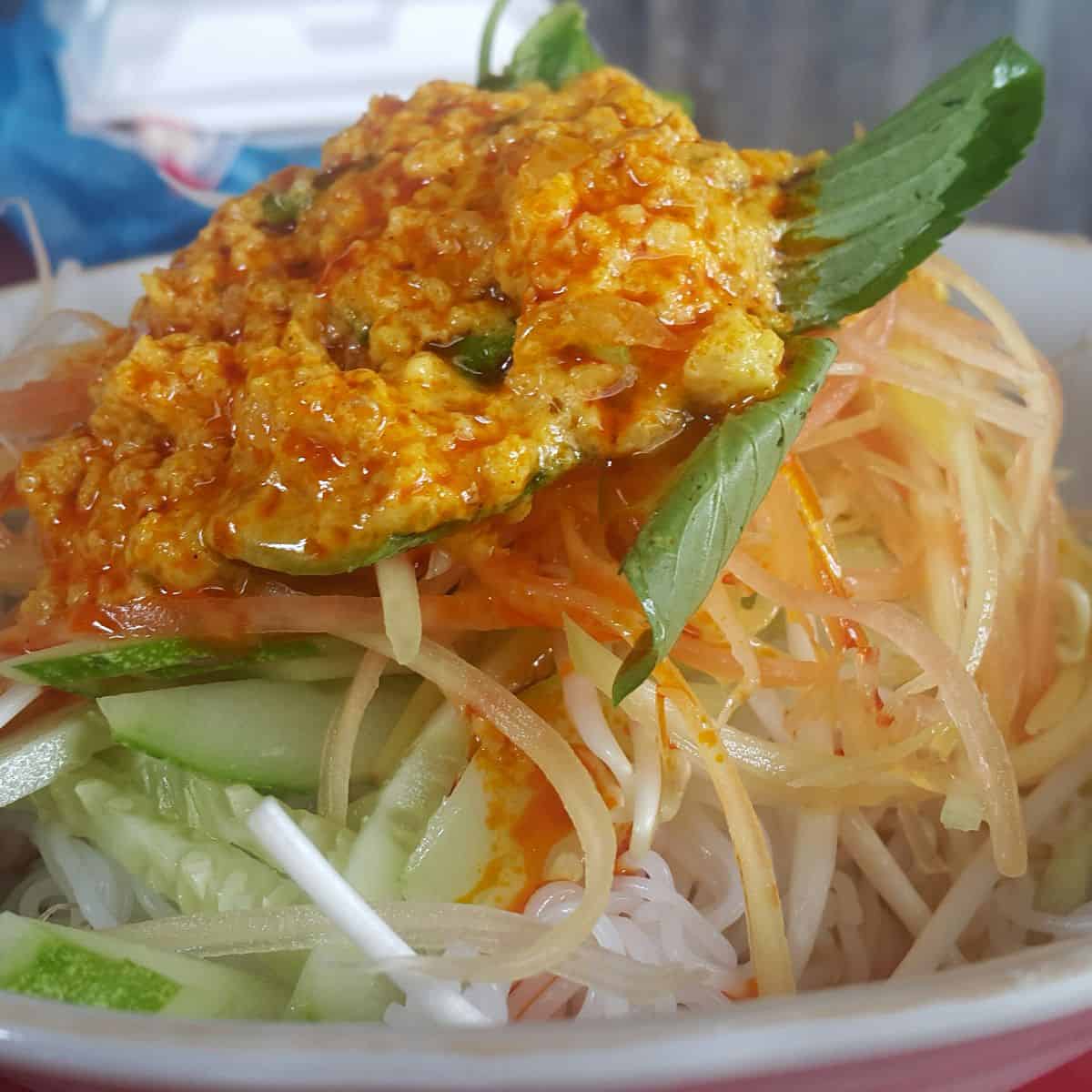 In Phu Quoc, there are number of restaurants and stalls making this dish. However the best choices are only two vendor stalls. One of a lady near Dinh Cau night market and the other one of Ut Luon lady on 30/4 street.
With this information, you might think it's difficult to find these stalls. So if you're serious about eating Bun Ken, get close to locals and ask them to show you the way. Cost for one Bun Ken bowl will just be the same as that of any other noodle soup.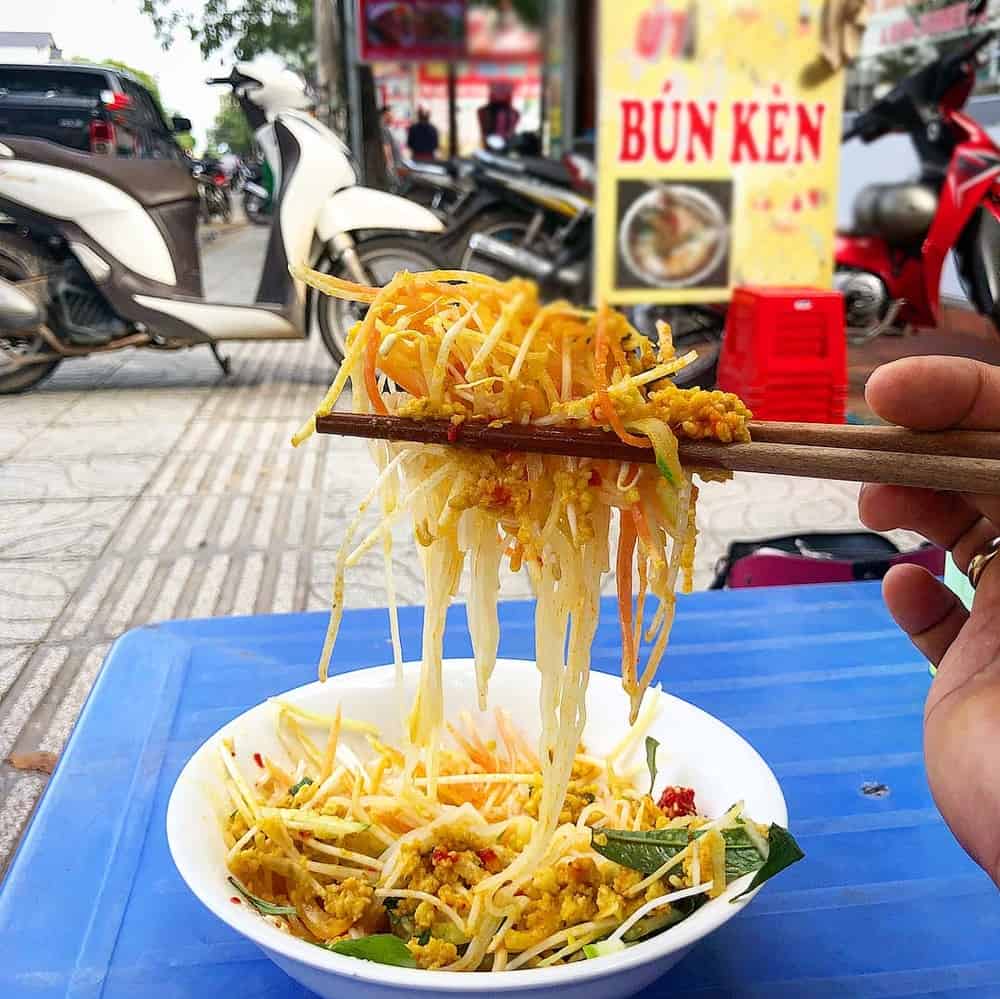 If you're interested in the very various and lively scene of Phu Quoc's cuisine, come to the night market on Bach Dang road or book our street food tour. We're sure your stomach will be satisfied there.
Bun Ken – A Unique Dish from Phu Quoc
Update to:
November 1st, 2018
by .
Social Share