Overview
A tour full of water activities in the satellite islands of Phu Quoc! The main island is indeed a beautiful destination. However, sometimes you might feel overwhelmed because of the crowds of tourists. In the other hand, the small islands in the surrounding area of Phu Quoc may not be as grand or have as many activities but they are pristine, wild yet peaceful, perfect getaways for those who truly yearn to enjoy nature.
We will visit three islands in one day which are Fingernail, Dam Ngang and May Rut. Each island has its own unique charm that will give you a great time enjoying snorkeling and swimming.
Fingernail island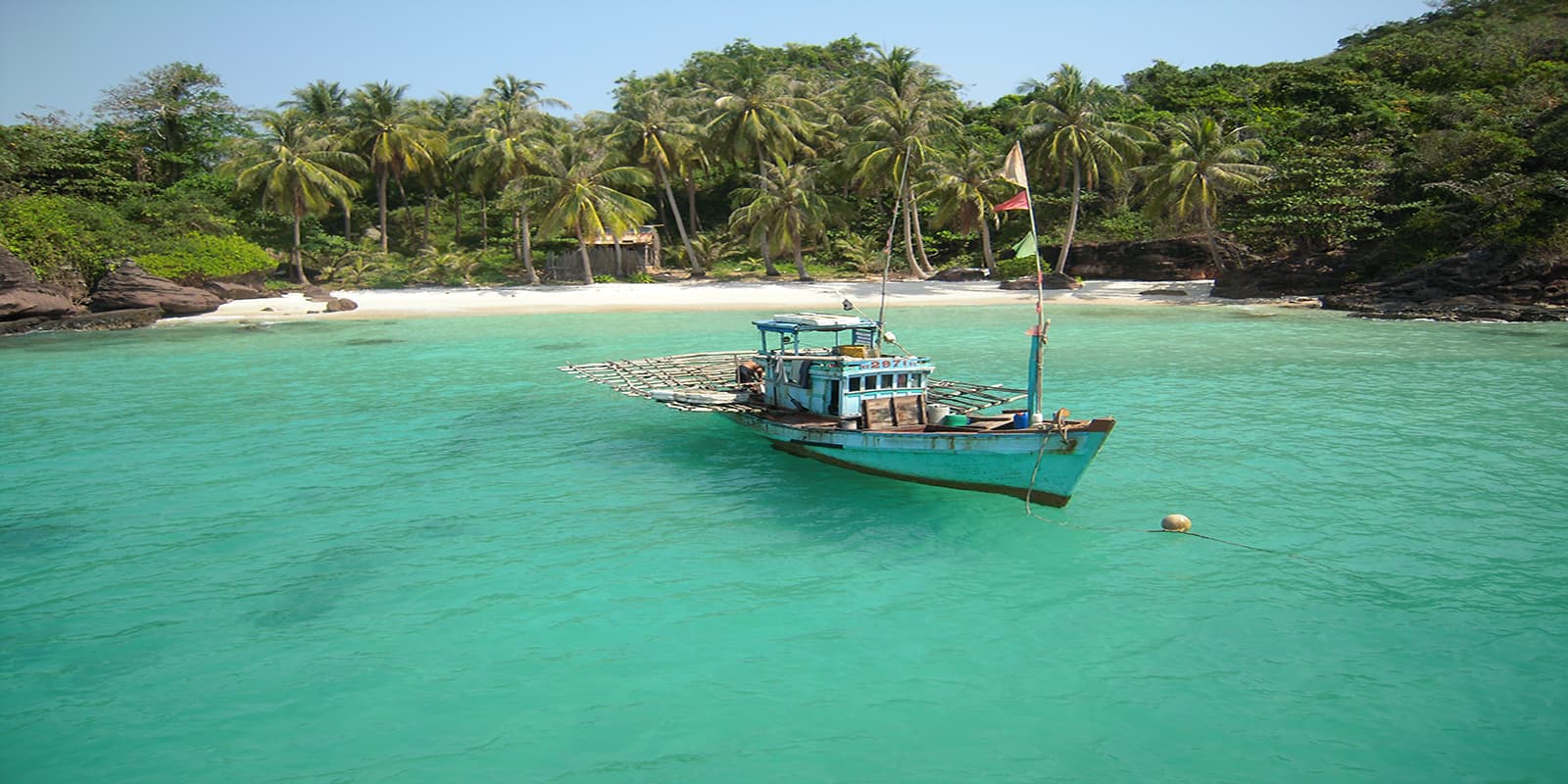 Firstly, Fingernail island (Hon Mong Tay) is located in the south of Phu Quoc in the An Thoi archipelago. The island is rarely visited so its nature and landscape remains mostly untouched. The island's beach is small but very beautiful with white sand shore and green sea water. A row of coconut trees on the beach makes it looks like a postcard image. Fingernail is a wonderful place not only for swimming but also snorkeling. The coral reefs are not as many as other island but it still worth a dive. Water level is shallow enough to make snorkeling easier.
Dam Ngang Island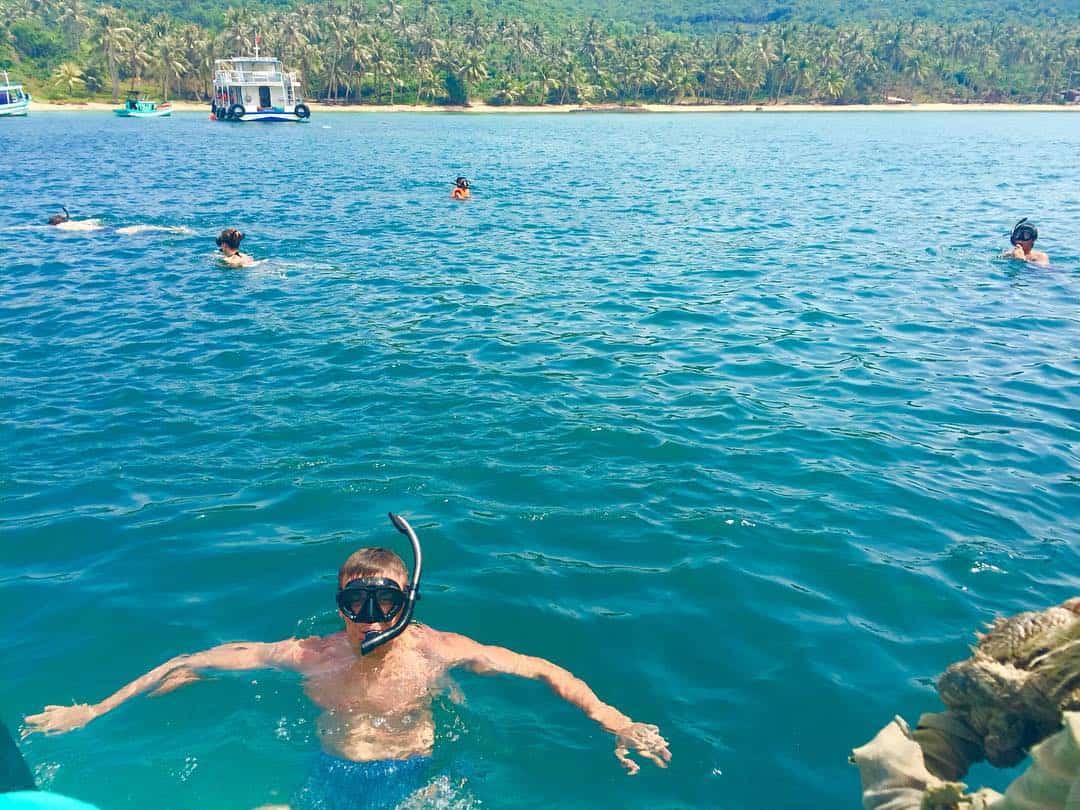 Dam Ngang Island, also called Gam Ghi island is famous for wide variety of colorful fish and corals. Dam Ngang has the highest coral density compared to any other island. From the water surface you still can see them so clearly. The diversity of coral species and aquatic life makes Dam Ngang island the best place to do snorkeling. On top of all that, the island also provides scenic landscape and peaceful atmosphere which will give you great time relaxing.
May Rut Island
The last island is May Rut which is located in the heart of An Thoi archipelago, a great spot for many water activities such as kayaking, paddle board, snorkeling and more. In fact May Rut is two island – Outer May Rut and Inner May Rut. Both islands have very beautiful beaches. But for snorkeling, Inner May Rut is more suitable. The regional sea has a diverse ecosystem of 125 species of fish and 150 species of mollusks. There are also cow-ear clams, dugongs and turquoise. For coral, it has over 100 species of hard and soft coral. The water level is very suitable for sea activities.
It costs you $32US to enjoy a full day of islands exploring and snorkeling in the southern sea of Phu Quoc. Book with Phu Quoc Green Tours right now to have the best traveling experiences in Phu Quoc.
Read more: 
All Day Island Hopping & Snorkeling Adventure Tour in Phu Quoc Island
Update to:
October 16th, 2020
by .
Social Share