Almost unrivaled in beauty, Starfish Beach Phu Quoc (Sao Beach) is the pride of Phu Quoc and has been crowned as the most beautiful beach in Vietnam. If you have chance to visit the island yet miss out this wonderful spot, then it's your loss. This article will show you why Sao beach is the best site of Phu Quoc and what activities you can enjoy there.
About Phu Quoc
Phu Quoc is located on the southern sea of Vietnam, in middle of Gulf of Thailand. The island is belonged to Kien Giang province. Phu Quoc island is called "pearl island" for its immense beauties. The total area of Phu Quoc was 589,23 km² reported in 2005, almost equal to island nation Singapore's area before the expansion.
Phu Quoc island is 120km away from Rach Gia city, 45km from Ha Tien town. There are 99 mountains and hills running from north to south on the main island. The An Thoi archipelago is separated with the island by a strait which is 60m deep. Phu Quoc island also has many beautiful long beach and especially a national park which covers an area of 314,2 km².
There are 2 towns and 8 communes on the islands. The towns are Duong Dong and An Thoi. The communes are Duong To, Cua Can, Ganh Dau, Cua Duong, Bai Thom, Hon Thom, Ham Ninh, Tho Chau.
Where is Starfish Beach Phu Quoc (Sao Beach)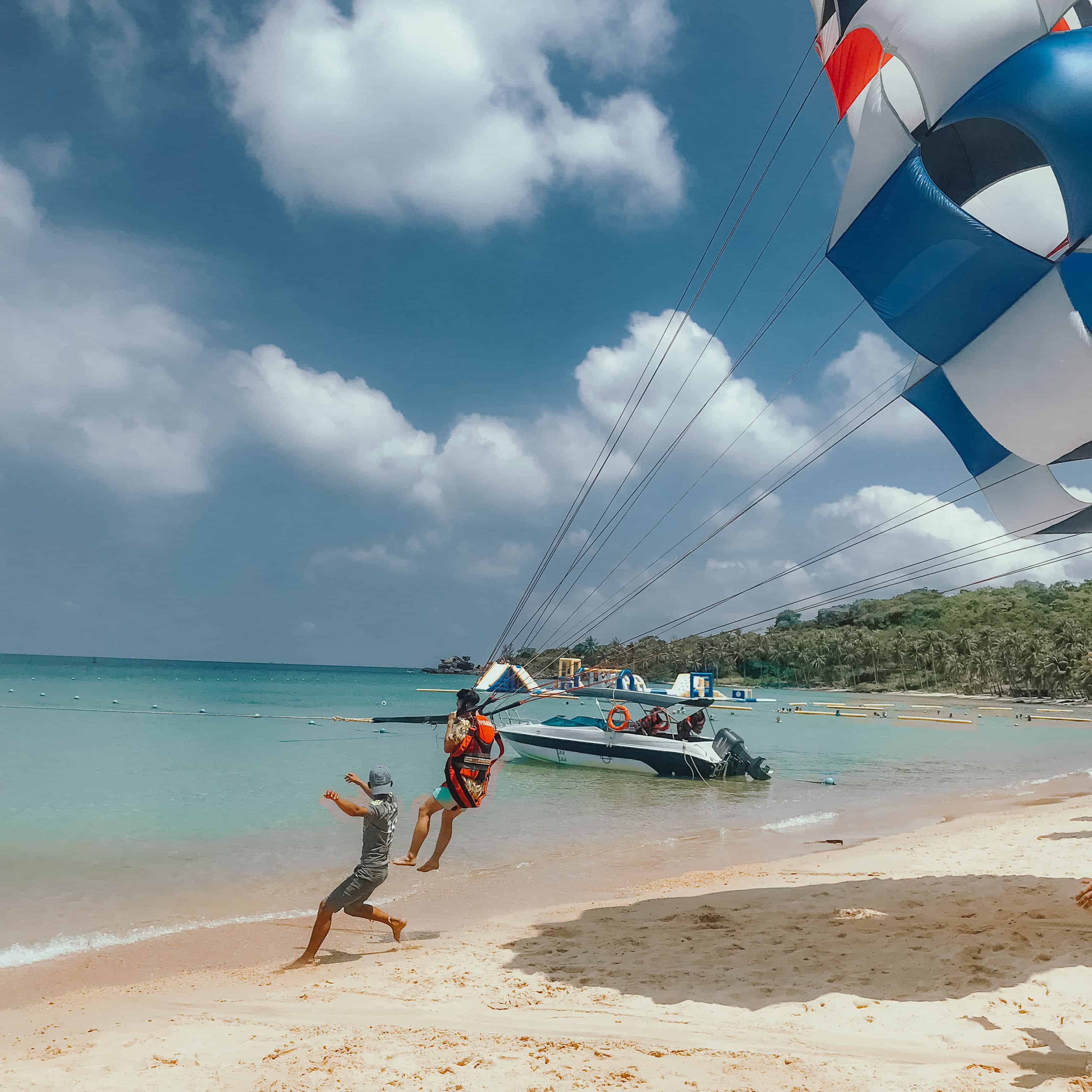 Sao Beach, belonged to An Thoi district, is located on the southeast of the island, about 25 kilometers from the central town Duong Dong. The beach is close to another beauty – Khem Beach.
To get to the beach, you can follow the provincial road to the southern island then turn right to a small dirt road which is about 3 kilometer long.
Why Starfish Beach Phu Quoc (Sao Beach)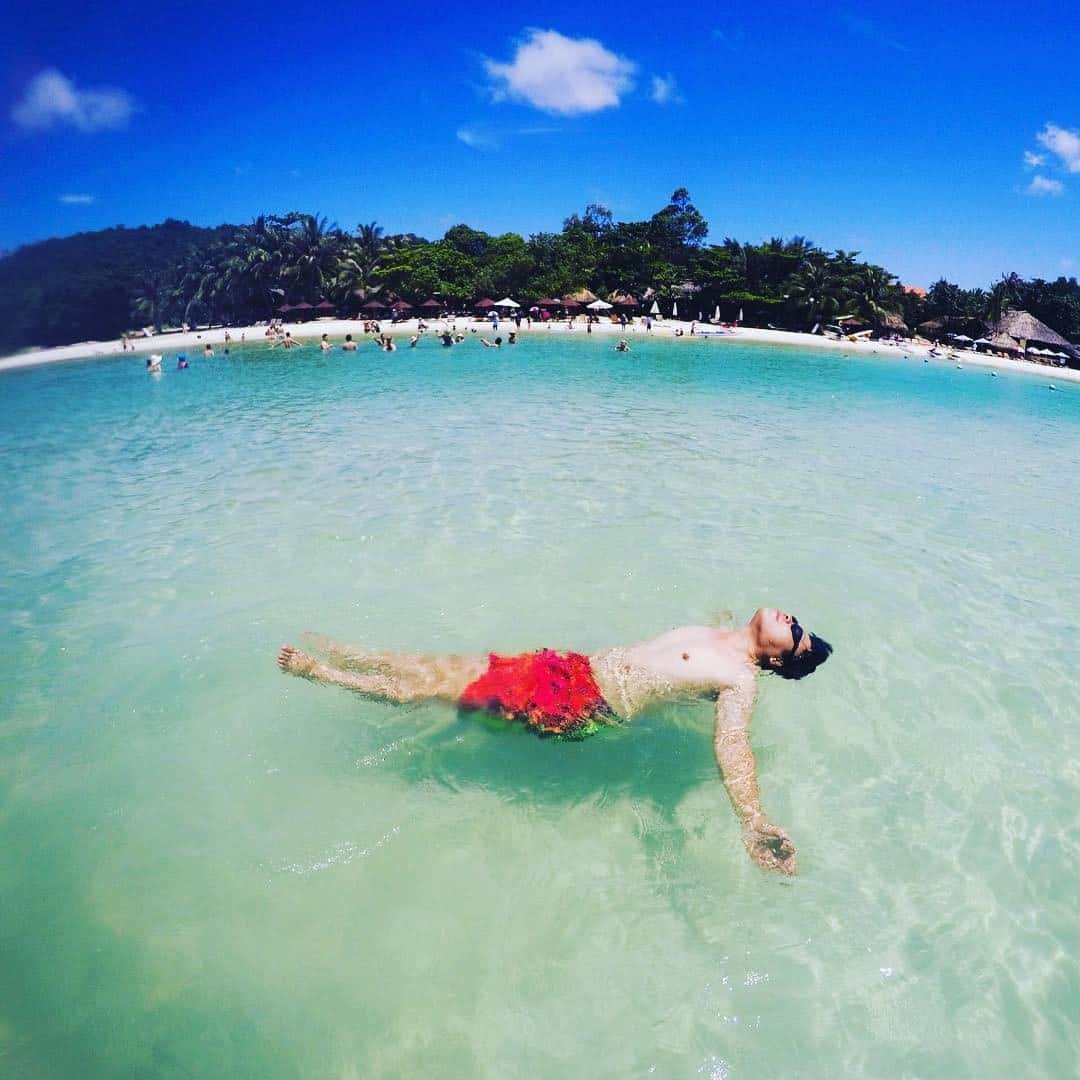 The fist reason for Sao Beach's top reputation must be the white sandbank – Sao Beach is the only beach on Phu Quoc to have a smooth, white credent shore. Another reason is the emerald color of the sea water which creates splendid scenery with the green mountains on its side.
The name of the beach must be originated from the fact that from September to October, you can find a lot of starfish here. School of small fishes, needle nose fishes and small squids, sea urchin can also be found under the water if you pay attention.
Sao beach is one of the areas that provide coral reefs. Swim to the north and south ends of the beach and you may find them. Sao beach is a decent choice for snorkeling.
When to visit Starfish Beach Phu Quoc (Sao Beach)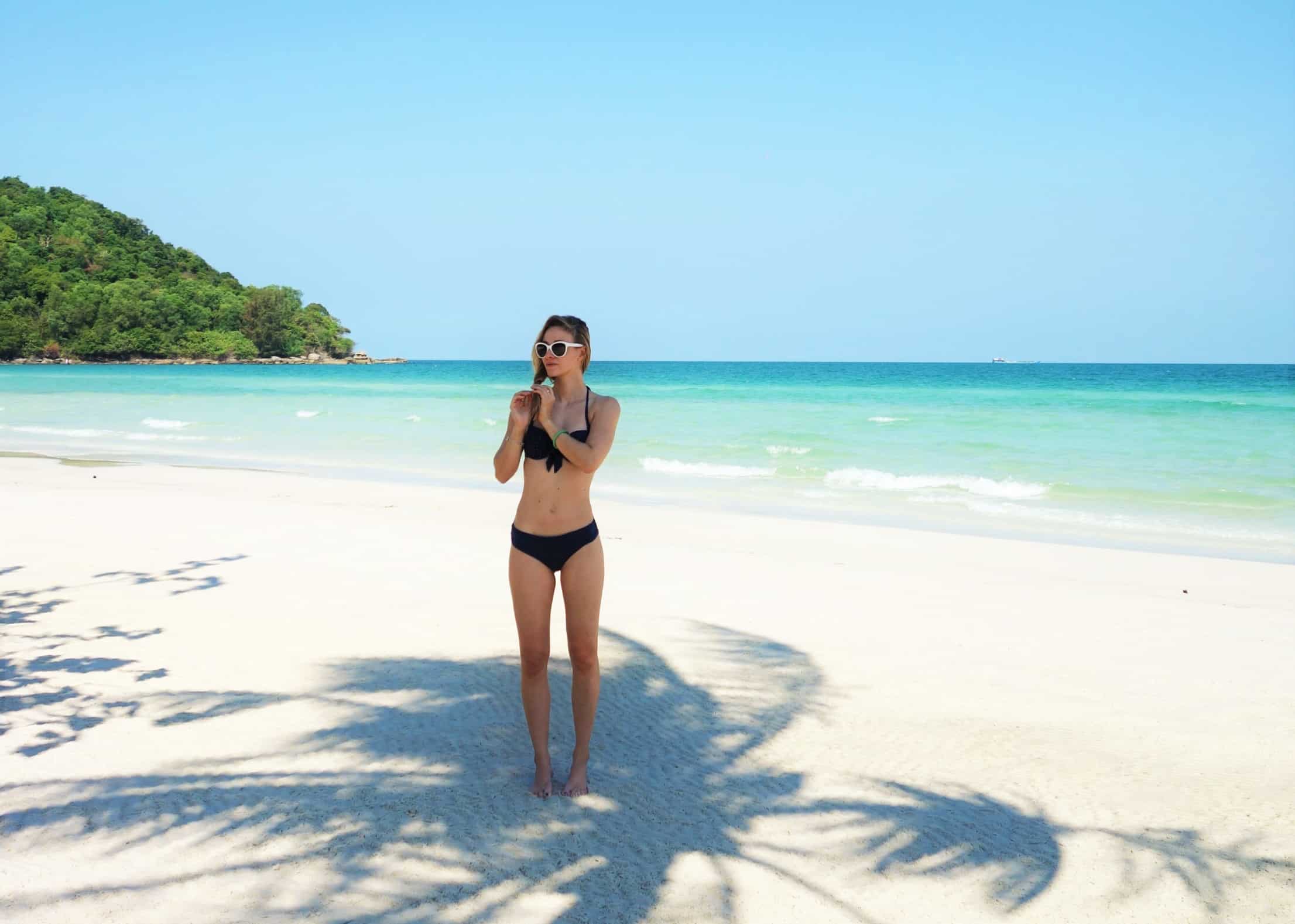 The best time to visit Sao Beach is during the summer months (May to October) when the sea is more calm as the wind have shifted to the western side of the island. From late October, waves are bigger, especially during mid-day.
If you don't want to be annoyed by crowds, avoid visiting during high season which is between November and March. Or you can come to the beach at early hours of the mornings.
What to do in Starfish Beach Phu Quoc (Sao Beach)
There are guesthouse and resorts on the beach that rent beach lounger, kayaks, jet skis, sailboards, mask and snorkels. So you don't have to worry about what to enjoy doing in Sao Beach.
Swimming in Bao Sao is wonderful during the summer because the sea is calmer this time. Sao beach is even suitable for children and elders. There are fresh water shower available from some guesthouses. You are expected to pay fees for the shower.
Kite surfing is also possible at Sao Beach, but not as great as Phan Rang or Mui Ne because Phu Quoc does not receive much wind. But you better watch out for boats. Remember to bring your own gear because there's no kite surfing shop on the island.
Since there are coral reefs located in Sao Beach, snorkeling is another thing you can do here. You can also enjoy the sights of the marine life under water.
Other activities you can enjoy here: surfing, jet skiing, SUP, kayaking, boardsailing…. You can rent the gear from the resorts and shops.
Our tours to Starfish Beach Phu Quoc (Sao Beach)
Phu Quoc Green Tours features Sao Beach in almost every kinds of tour we have, from half-day, full-day tours to honeymoon tours, relaxing tour, adventuring tours. Tours with different durations like Phu Quoc Tour 3 Days 2 Nights, 4 days 3 nights or even 7 days 6 nights.
We also offer customizing tours as you request and you can easily choose the amount of time to stay and the service to use in Sao Beach.
Read more:
Starfish Beach Phu Quoc (Sao Beach) – the best beach of Vietnam
Update to:
October 16th, 2020
by .
Social Share