Vinwonders Phu Quoc is the entertainment brand of Vinpearl Group. Vinwonders Phu Quoc promises to be the most attractive entertainment destination of Phu Quoc tourism in the coming years. Here are the most detailed information about Vinwonder Phu Quoc. Make sure to read that you want to book  Vinwonder Phu Quoc
tickets immediately.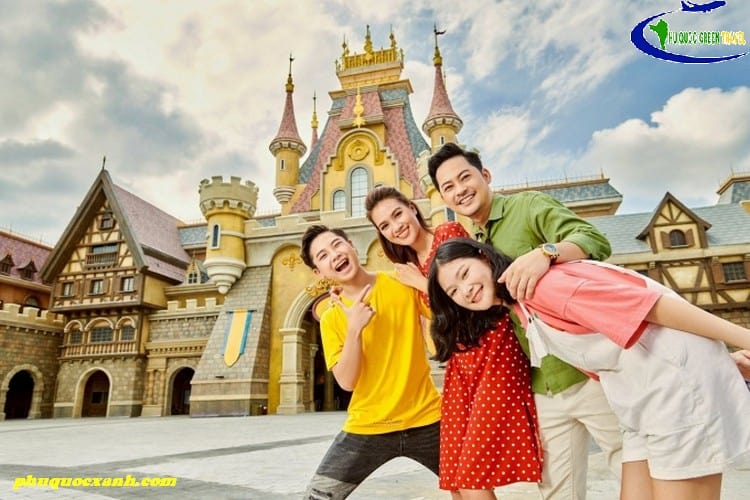 What is Vinwonders Phu Quoc?
Vinwonders Phu Quoc is the entertainment brand of Vingroup. This is an amusement park built and operated in the form of a theme park. With each theme, Vinwonders Phu Quoc will bring visitors a very attractive experience.
Last February, Vinpearl Group and Kien Giang Branch, Vinpearl Joint Stock Company announced the new entertainment brand Vinwonders Phu Quoc. Vinwonders Phu Quoc is the expansion of Vinpearl Land Phu Quoc.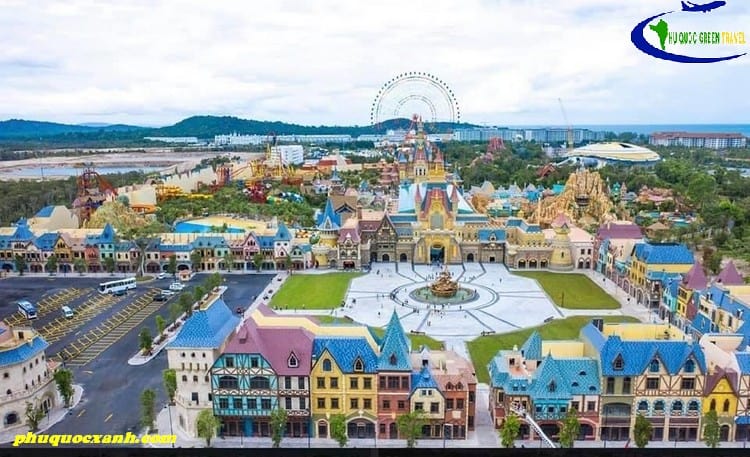 Vinwonders Phu Quoc is built with a scale of over 50 hectares with 2 phases;
Phase 1: 30 hectares
Phase 2: 50 hectares
Where is VinWonders Phu Quoc located?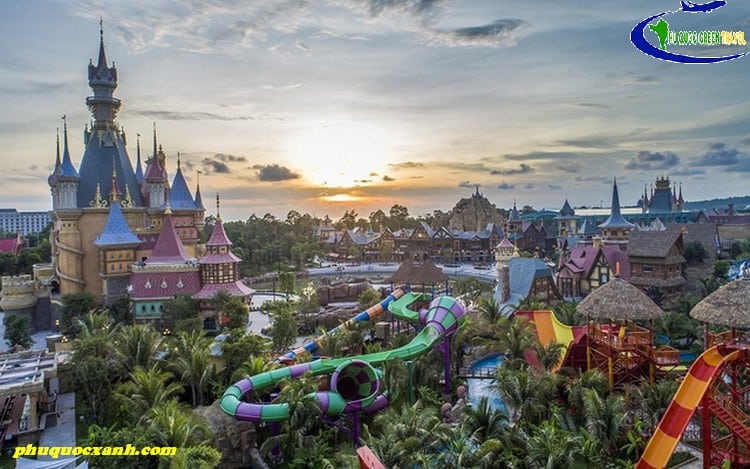 Vinwonders Phu Quoc theme park amusement park is located at: Bai Dai, Ganh Dau commune, Phu Quoc island district, Kien Giang province.
Opening hours of Vinwonders Phu Quoc
Vinwonders Phu Quoc is open from 9am – 9pm all days of the week including Sundays and New Year holidays
What has Vinwonders Phu Quoc?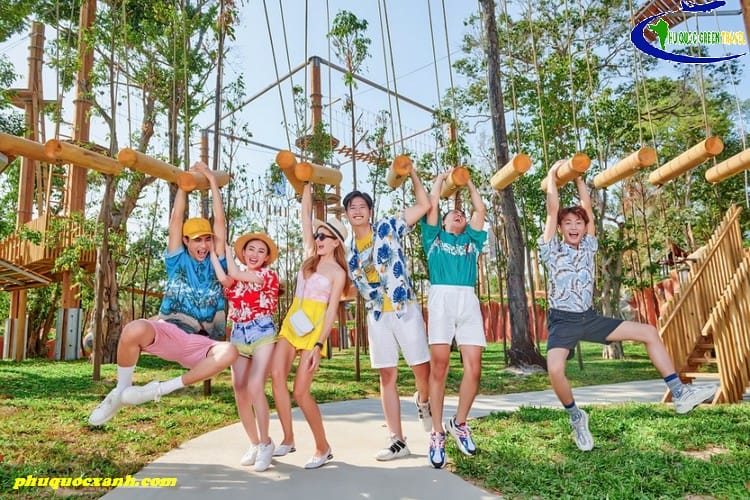 Vinwonders Phu Quoc is a large-scale theme park. According to Vinpearl Phu Quoc, Vinwonders Phu Quoc is divided into 6 zones corresponding to 6 different themes:
Area Of Strong Feeling – World Of Adventure
Water Park Zone – The World Of Flashing
Central Taipei – Central Europe
Legal Area – The World's Territory
Viking Area – Secret Village
6 things you must know about Vinwonders Phu Quoc!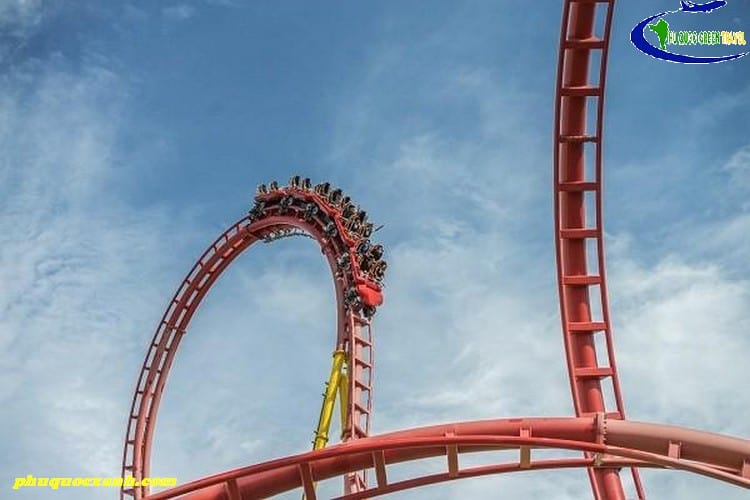 VinWonders Phu Quoc An area of ​​nearly 50 hectares with 6 special theme subdivisions appeared for the first time in Vietnam.
VinWonders Phu Quoc Nearly 100_trip_play with EXPERIENCES only at VinWonders Phu Quoc such as: the world's fastest roller coaster today, a show comparable to the world's leading parks, …
VinWonders Phu Quoc Big Water Park_nhat_Dong_Nam_Á with 2 BEST slide in Vietnam and huge giant wave wave pool.
VinWonders Phu Quoc Aquarium with main tank in the top 5 largest tanks in the world.
VinWonders Phu Quoc is consulted and built by leading partners in the world, with experience creating top theme parks in the world: Quantum, Legacy, AAT, …
VinWonders Phu Quoc And attractive experiences for families, couples and groups of friends are waiting to be discovered here.
What do Vinwonders Phu Quoc play?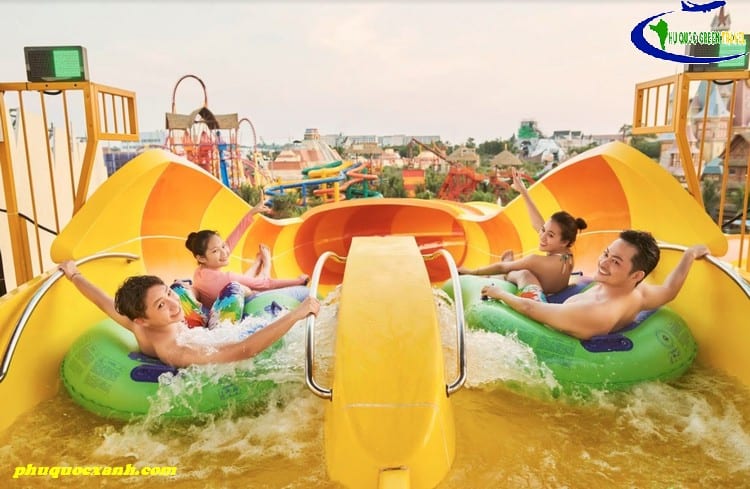 Vinwonders Phu Quoc has many games suitable for both adults and children. Expanded from Vinpearl Land Phu Quoc, VinWonders owns an area of ​​467,000 m2 – 2.3 times larger than Universal Singapore theme park and half the area of ​​Hong Kong Disneyland Park. m2
Vinwonders Phu Quoc is divided into 6 subdivisions corresponding to 6 different topics, connected by story stories throughout
1. Strong feeling area – Adventure World: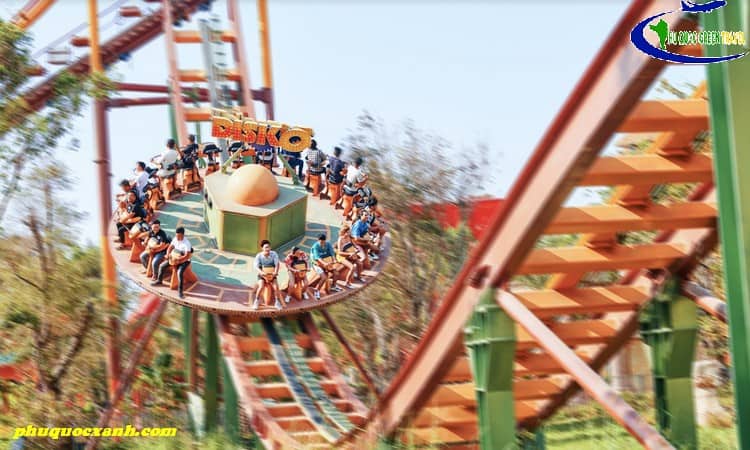 Explore the ancient world with:
Maya-themed roller coaster – The War of Eagles – First time in Vietnam.
Firestorm coaster, an Ancient Greek theme. This is one of the fastest, modern & fastest rollercoasters available today from reputable supplier Vekoma (50m high, 110km / h speed, 1010m length).
2. WATER PARK ZONE – FLASHING WORLD
The slide is extremely venomous
Hurricane rage
Giant waveforming tank.
3. CENTRAL TAIPEI – CENTRAL EUROPE: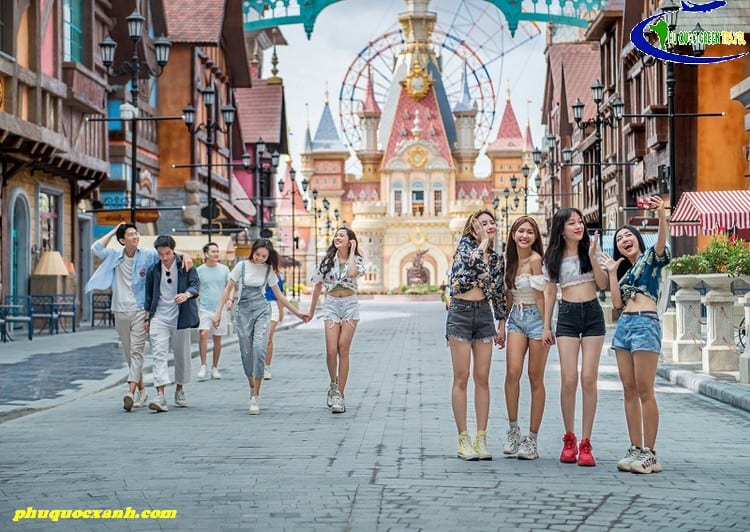 Step into the heart of a medieval European town filled with crowded restaurants & bustling shopping.
Multi-Media Show at Center Lake: ONCE Show is a unique combination of water music with latest effects such as smoke, fire, ice, effect projector, puppet & real actor.
Interactive Dark Ride – FORCE LONGER (interactive in the dark house) is the first installation game in Vietnam. Players will play the role of knights with the mission to rescue the King from the clutches of the evil dragon and the kingdom from the dark forces.
4. TERRITORY AREA – TERRITORY WORLD: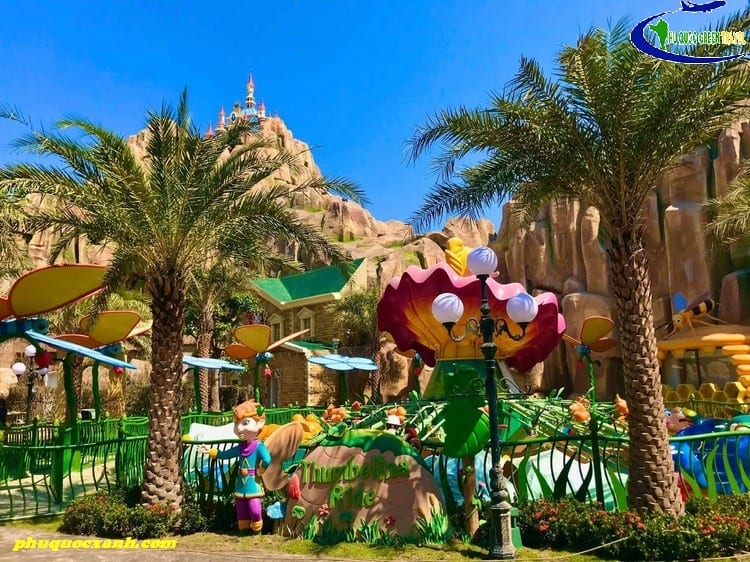 Fairytale world 5 continents full of magic with games designed according to each story such as:
Get lost with Alice in wonderland & meet the characters who went into legend in the Wonderland, (Europe)
Step into the mysterious Persian Oasis & rescue the princess with Aladdin on the magic carpet (Asia)
Visiting Egyptian gods in Ancient Valley (Africa) ;; Transformed into a real cowboy in the Wild West (America)
Experience Thach Sanh's adventure fighting against Eagles and goblins in mysterious forest (Vietnam).
5. VIKING AREA – SECRET VILLAGE: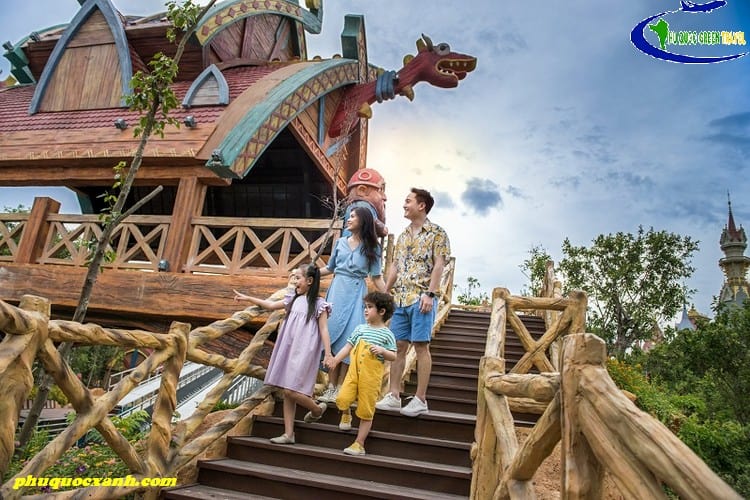 The Viking village where Urik and the army settled and buried treasure after a series of days on the sea.
Visitors will sail on the river to explore the secrets hidden in Viking villages or try the adventure climbing through the woods, rope bridge & zipline crossing the river.
6. HAI DUONG POWER SUPPLY AREA: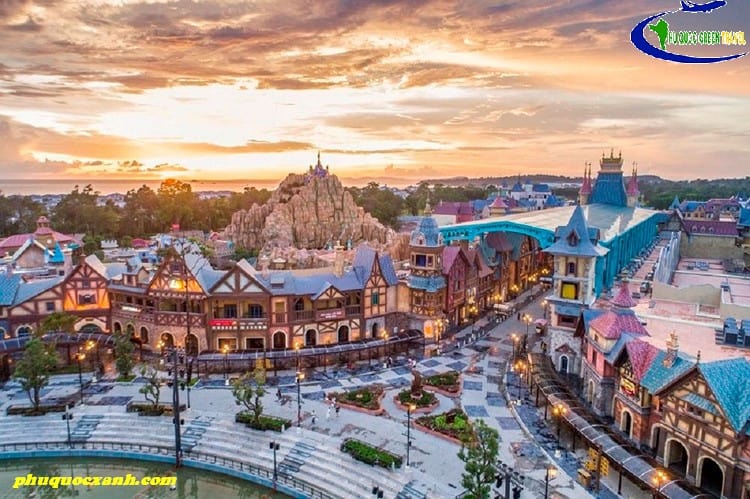 The largest & most modern aquarium in Vietnam with an area of ​​15,000 m2 / 3 floors and unique design with the shape of a giant sea turtle carrying a vast ocean of wonderland inhabited by fishes / animals marine animals.
Visitors can:
Explore the bizarre palace of the King of Ocean, the main tank in the top 5 largest pools in the world & where terrible sea creatures swim.
Experience the aquarium at night and the chance to sleep over in the ocean
And countless other fascinating experiences await visitors to visit. So what are you waiting for without introducing VinWonders Phu Quoc to your customers, friends and colleagues?
Currently, the fare of Vinwonders Phu Quoc is listed by Vinpearl Group as follows:
Ticket price VinWonders Phu Quoc:
Adults: 750,000 VND / ticket (use for all games).
Children from 1m to under 1m4: 500,000 VND / ticket (use for all games).
Children under 1m: free.

Ticket price Combo VinWonders Phu Quoc and Safari Phu Quoc:
Adults: 1,000,000 VND / ticket
Children from 1m high to under 1m4: 800,000 VND / ticket
Children under 1m: free
The Vinwonders's ticket price includes a dedicated bus to take visitors to the Safari animal park.
30 experiences not to be missed when traveling to Phu Quoc vinwonders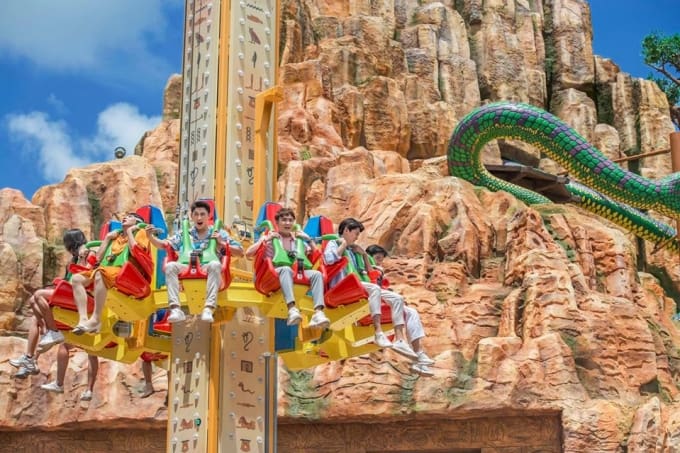 Explore 6 subdivisions with 12 unique themes inspired by civilizations around the world
Conquer "The Wrath of Zeus" on the world's first class roller coaster with a maximum altitude of 110km / h
Play through all 36 super water games in the World of tornado
Check in with the giant Egyptian god statue in the Ancient Valley
Meet Alice and explore Wonderland only at the game "Alice Lost in Wonderland"
Together with our comrades, cross the two most terrible slide in Vietnam, named "Venom Poison" and "Rage Wind"
Overcome your limits by clearing 10+ super thrilling games in Adventure World
Relax on busy European Avenue with bustling shopping shops
Conquer the suspension bridge system, zipline through the forest with 3 difficulty levels in the game "Challenge of the god of Thunder"
Immerse yourself with the show "Dance of drunkenness" hot at the tsunami Oahu
Enjoy a delicious bento in the midst of ancient Egypt at Magic of Giza restaurant
Transformed into mighty warriors sitting on a typical oak boat to pass the challenge on "Angry River" and watch the scenery of the Viking village faithfully reproduced in every detail.
Experience the virtual reality game, interactively in the dark house "Curse of the Evil" with the world's most modern technology for the first time present in Vietnam.
Meet and take pictures of the beautiful Snow White
Experience the feeling of flying in the sky like an eagle at the game "Eagle Wingspan"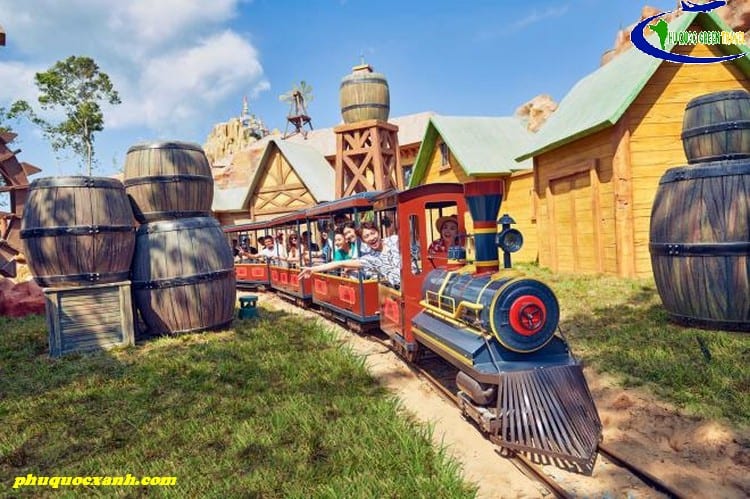 Take pictures with the giant boat at the Mysterious Oasis
Experience Vietnam's first dry slide "War of the dead"
Lost in the lazy river named "Mysterious River"
Take pictures with your family in front of the mysterious castle
Holding hands with lovers going through 6 subdivisions of Phu Quoc VinWonders
Take pictures with the giant boat at the Mysterious Oasis
Aladdin transforms into Aladdin and leads his princess through the beautiful fairytale Persian market
Adventure on Aladdin's magic carpet to experience the unprecedented flying cinema in Vietnam
Conquer the slide in Maya pyramid with smoke effects, laser, video mapping for the first time in Vietnam
Transformed into a police chief in the Wild West
With your lover watching the beautiful sunset under the mysterious castle
Conquer "Volcano of terror" on the boat sliding waterfall from a height of 30 meters
See the magical world of jellyfish with 1260 glowing, flexible jellyfish
Admire more than 10,000 species of marine life in Southeast Asia's most modern aquarium with the world's top 5 largest aquarium
Enjoy "Once" – Asia's most magnificent performance designed and directed by the partner Quantum Creative (USA) – An agency specializing in shows, musicals, and music festivals for amusement parks and the world's top artists
Experience to go to Vinwonders Phu Quoc
Where should I stay if I go to VinWonders Phu Quoc?
If you want to go to VinWonders Phu Quoc in particular and tourist destinations in Phu Quoc in general. You can rent a room in the center of Duong Dong town. Depending on the budget, you can rent a motel room or hotel from 2 stars to 5 stars to rest.
How to go to VinWonders Phu Quoc?
Because it is located on Phu Quoc Island, going to VinWonders Phu Quoc is quite easy. As long as you use google map for directions, follow the directions or ask the people, you can go to VinWonders Phu Quoc very easily.
Guide to Phu Quoc VinWonders from Phu Quoc airport
If you fly to Phu Quoc, when you arrive at the airport you can rent a shuttle service or rent a motorbike. The distance from Phu Quoc airport to the VinWonders Phu Quoc amusement park is about 50km, takes more than 60 minutes to move. However, to make it easier for you to imagine, you can refer to the travel route from the airport to VinWonders Phu Quoc as follows: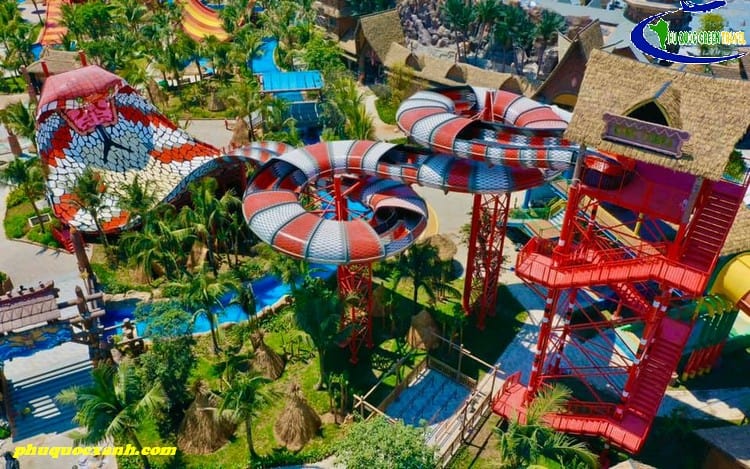 Starting at Phu Quoc airport you go left to Tran Hung Dao street. Continue to move on Tran Hung Dao street to the intersection of 5-way intersection with 30-4 street (night market gate), turn right on 30-4 street. Continue running to the intersection with green light and red light intersecting Hung Vuong street. Turn left onto Hung Vuong. Just run straight from Hung Vuong to Duong Dong route, Cua Can Ganh Dau, to VinWonders Phu Quoc.
Guide to Phu Quoc VinWonders from Duong Dong town
Depending on the location, the direction of movement may be a little different, but for the whole reason, at the intersection of the night market gate, you go on 30-4 street in the direction of Ha Ninh. Continue running to the intersection with green light and red light intersecting Hung Vuong street. Turn left onto Hung Vuong. Just run straight from Hung Vuong to Duong Dong route, Cua Can Ganh Dau, to VinWonders Phu Quoc.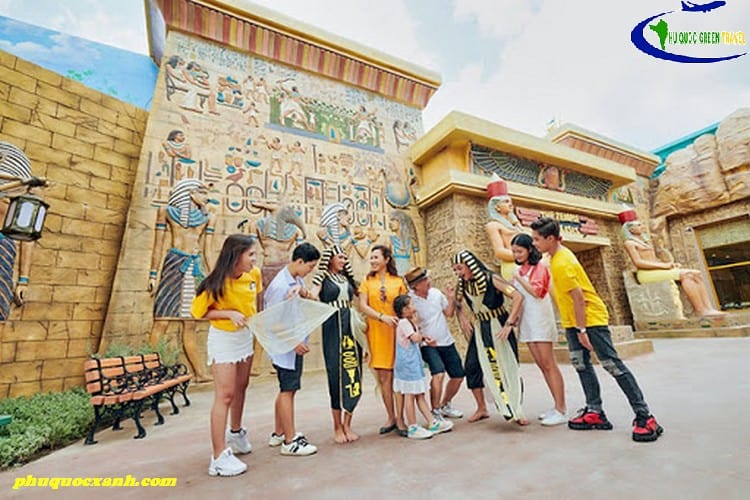 With a distance of nearly 40 km, it takes about 60 minutes if traveling by motorbike and 50 minutes if traveling by car. You will come to VinWonders Phu Quoc amusement and entertainment area.
What to eat, where to eat when coming in VinWonders Phu Quoc?
Vinwonder Phu Quoc has à la carte restaurants and buffet restaurants for visitors to choose from. Alternatively, you can also order fast food at the mobile vendors.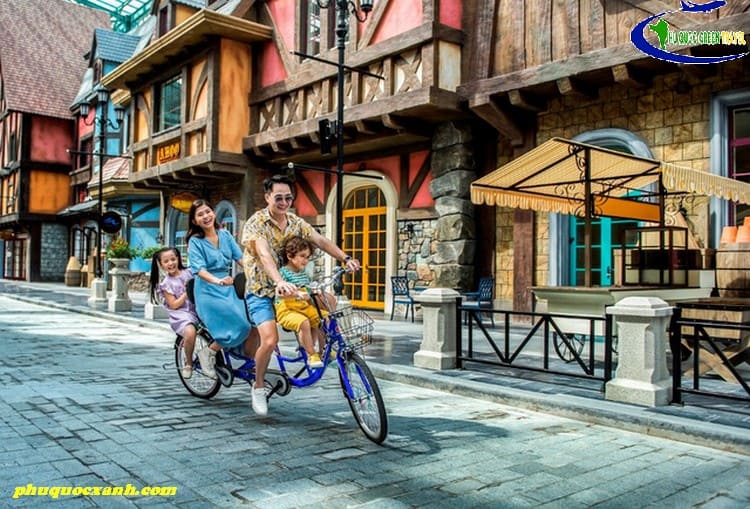 Note when going to Phu Quoc Vinwonder
Should make full use of the 1-day period to experience and explore all the amusement parks at VinWonders Phu Quoc.
If you have economic conditions as well as time, or buy Vinwonder Phu Quoc combo tickets to visit and have fun at VinWonders and Vinpearl Safari Phu Quoc.
Bring a hat, hat, umbrella, jacket, sunscreen etc. to avoid the sun of Phu Quoc.
Because at Vinwonder Phu Quoc there are many amusement and entertainment areas associated with water, bring your swimwear as well as the intended change.
At the amusement and entertainment area, VinWonders Phu Quoc does not allow visitors to bring food.
Taking care of your property and personal belongings is essential when playing at VinWonders Phu Quoc.
Pictures of Vinwonders Phu Quoc
Some pictures about Vinwonder Phu Quoc would like to send to you.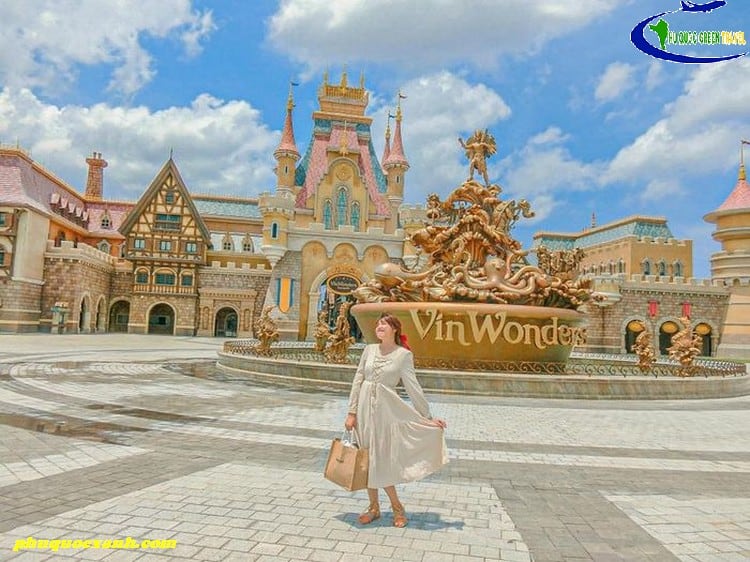 You can buy Vinwonder Phu Quoc tickets at the gate of Phu Quoc Vinwonder. However, to receive a preferential fare, you should buy tickets through the Phu Quoc Vinwonder ticket agent. One of the great and reputable giants in Phu Quoc is Phu Quoc Xanh. When you buy Vinwonder Phu Quoc tickets at Phu Quoc Xanh you will enjoy the policy:
The ticket is valid for up to 30 days so you can freely change the travel dates
Free delivery at the hotel, no deposit required
Get paid tickets
Support bus pick-up and advice to go Vinwonder Phu Quoc
If not in use, return and exchange tickets
Read more:
Everything about VINWONDERS PHU QUOC
Update to:
October 16th, 2020
by .
Social Share