It can't be denied that Phu Quoc not only has charms as a paradise for leisure holidays but also a good place to explore wild nature. That's why many travelers choose to spend their holidays on the motorbike and chase the wind on the road of mountainous areas. It's easy to make a Phu Quoc motorbike rental service in Duong Dong Town and with that you are just good to go on your own motorbike trip to discover the island. Check out our Tips For Phu Quoc Motorbike Trip On Dangerous Roads
Why motorbike tour?
For a long time, in Vietnam motorbike is regarded as the best transportation method to travel to highlands or islands for its convenience and flexibility. With one, you can driver to anywhere you want, stop whenever you like. Thereby, you can control the schedules instead of following the plan of tour guide. More than that, you will completely feel connected with nature. If choosing a car, people are likely to waste their time in sleeping or get car sick. Riding on the motorbikes gives you a chance to live on every single mile.
Which kind of motorbike?
In Phu Quoc, any kind of motorbikes or scooters can be a good choice for your trip around Phu Quoc. A good motorbike must satisfy the criteria: strong engine, gasoline-saving and large capacity for baggage.
When to travel?
Weather can be one of the most important factors to affect your trip. Under good weather, your trip will be perfect, otherwise, you trip will get a lot of difficulties. Therefore, there is no reason for you not to choose the appropriate time to travel. The best time for exploring beauty of Phu Quoc, especially the more challenging roads will be during dry season from November to March. During this time, there is almost no rain and the temperature is cool.
Be well-prepared
There are must-have things that you are required to bring when traveling to remote areas. For example: specialized clothes and shoes, contact information, personal effects, map and medical bags. However, they are not enough for a motorbike trip. You must be well-equipped with a standard helmet and a motorcycle repair tool kit. Remember get the best maintained motorbike before starting the trip. Fill up your motorbike and know the location of gasoline station.
On the way
It would be better if your travel in a small group of two or three motorbikes with one experienced leader. All members of the group are required to stay close and know the itinerary to avoid getting lost.
Slow down when coming to the bends. Sometimes, there may be animals like buffaloes, cows, dogs or even pigs crossing the road, so you should pay attention when riding and decrease your speed so as not to crush into them. At night or on foggy days, the vision is limited; you should not stop to rest and only continue the trip when the weather gets better.
Notes: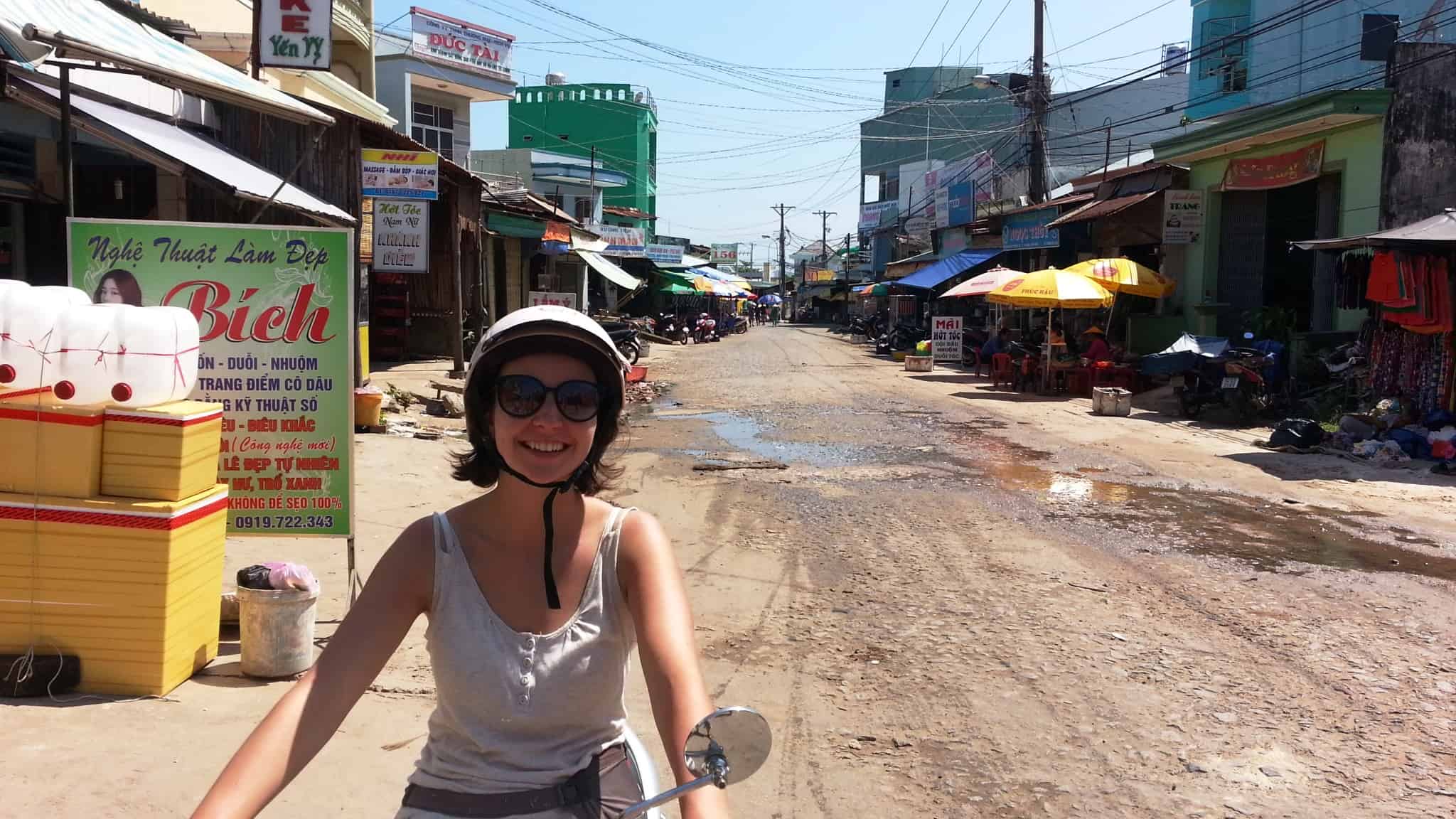 Do not ride when you feel tired, sleepy or after drinking alcohol.
Obey road traffic laws
Bring your identity paper and driving license
Be careful when crossing the stream
Protect the environment
Above is our Tips For Phu Quoc Motorbike Trip On Dangerous Roads. If you need any further information or assistant please to contact Phu Quoc Green Travel.
Read more :
Tips For Phu Quoc Motorbike Trip On Dangerous Roads
Update to:
October 16th, 2020
by .
Social Share